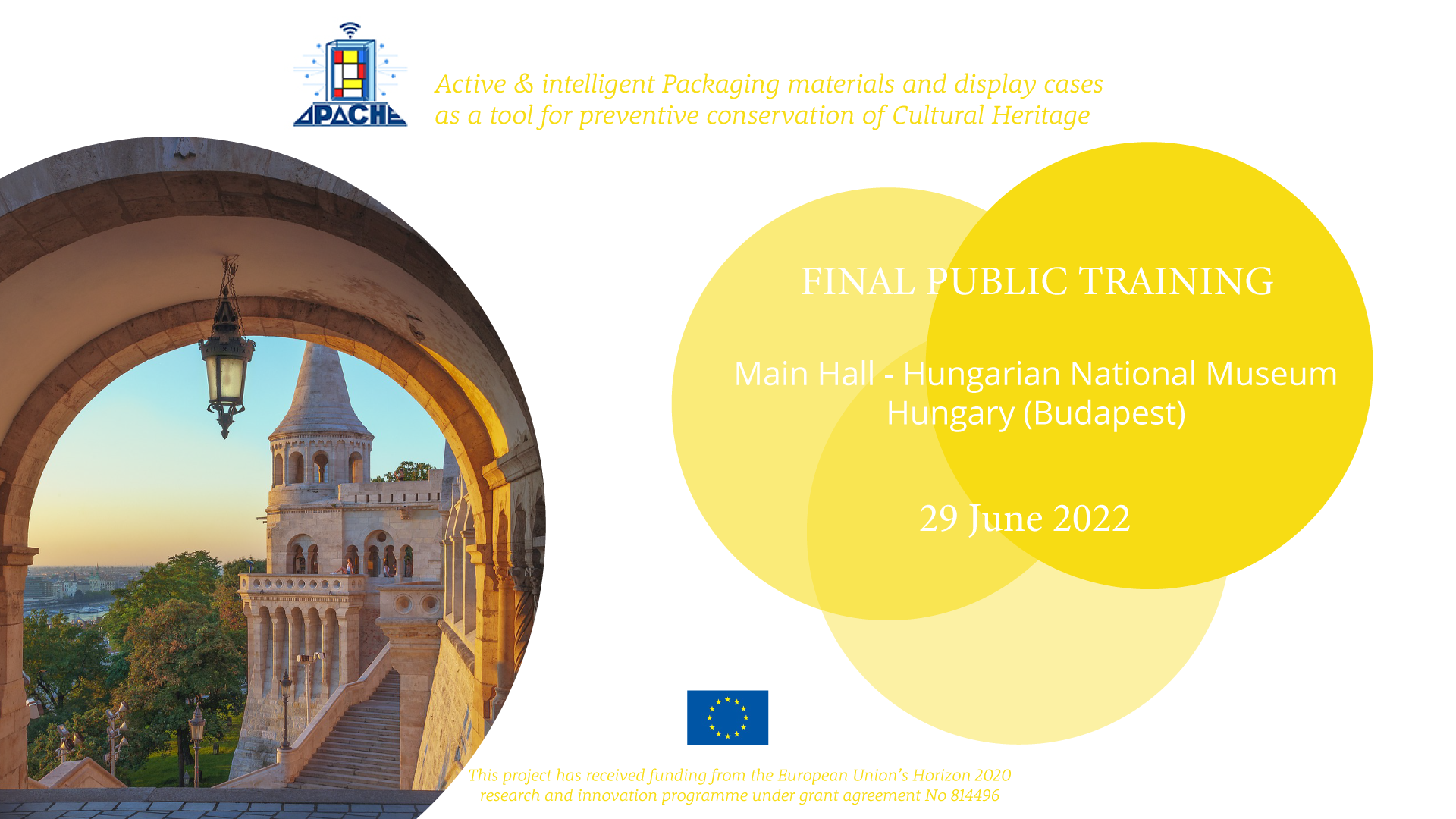 19 April 2022
On 29th June 2022, Antonio Mirabile Dissemination Manager of APACHE together with Klaudia Tvergyak from Hungarian National Museum, will organized the Final Public Training at Hungarian National Museum, Hungary, Budapest.
The training aims to explore the consortium activities, to spread knowledge generated during the development of the project within academic, professional, potential users and industrial domains in addition to upskill key stakeholders and staff on the use of the novel materials/tools/solutions applied to the preventive conservation of cultural heritage.
The training focuses on practical workshops around the application methodologies and the use of some developed technologies. The sessions are interactive and aim at sharing the project experiences with conservators and collect feedbacks from potential end-users.