The Solomon R. Guggenheim Foundation – Peggy Guggenheim Collection Venice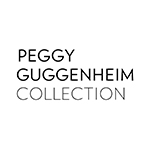 The Venice venue of the Solomon R. Guggenheim Foundation ("PGC – Peggy Guggenheim Collection"), located on the Gran Canal in Venice, is a museum of modern and contemporary art created by the American heiress Peggy Guggenheim (1878-1979). It was inaugurated in 1980 and presents Peggy Guggenheim's personal collection of 20th century art as well as temporary exhibitions. The PGC is the wholly-owned Italian branch of The Solomon R. Guggenheim Foundation. Its mission is to promote the understanding and appreciation of art, architecture, and other manifestations of visual culture, primarily of the modern and contemporary periods, and to collect, conserve, and study the art of our time. The PGC welcomes around 400,000 annual visitors.
The Solomon Guggenheim Foundation 's dedication to the conservation of the works of art housed in Palazzo Venier dei Leoni is based on the recognition of their value and the desire to pass them on to future generations. The Department of Conservation is responsible for the assessment and development of the collection's protection and preservation policies. It performs restoration work on paintings, sculptures and works on paper in the museum collection. It is also engaged in research on works in the collection in response to the need for a more profound understanding of the new materials used in Twentieth century art.
Expertise and infrastructure related to the project
Peggy Guggenheim Collection will contribute to the project by examining the condition of the selected works of art on view in the permanent collection in their display system for preventive conservation. PGC will monitor the evolution of the climate conditions inside new display cases over a period of time with a focus on humidity and temperature fluctuations, air pollution, release of acidic emissions from wooden frames. It will contribute to the development of a decision-making tool for technical museum staff to adopt when it comes to choose a display system that best preserves the artwork.
LOCATION
Venice (Italy)