National Museum of Slovenia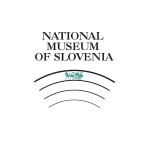 The National Museum of Slovenia (NMS) was founded in 1821, making it the oldest Slovenian museum institution. The main tasks of the museum are to collect, document, preserve, and investigate the mobile cultural heritage of Slovenia and present it to the public. The museum also has the status of a research institution. Being the national museum, NMS holds the most important artefacts from the territory of present day Slovenia. NMS is composed of four locations, namely two museum buildings in Ljubljana and two historic properties (castles). The two museum buildings in Ljubljana, where permanent and temporary exhibitions are held, attract approximately 50 000 visitors per year. Repositories are also located in the two museum buildings and cover 1552 m2. An important part of the museum is the Department of Conservation and Restoration, which employs 10 conservators-restorers and one scientist.
The National Museum of Slovenia faces common preventive conservation issues of similar-sized European museums, mainly lack of funding and being (at least partly) situated in a historic building with inadequate climate control. The museum's extensive collection consists of nearly 300 000 objects, composed of a variety of materials with different preventive conservation requirements, making it an ideal candidate for new PC solutions, developed in the APACHE project.
Expertise and infrastructure related to the project
There is currently a temperature and relative humidity monitoring system in place, which comprises 18 data loggers and 3 wireless GPRS transmitters (Controlant). One of the museum buildings (new building, built in 2008) allows environmental (temperature and humidity) control, dust removal and filtration on the air intake. The other (historic) building only allows humidity control in the repository.
LOCATION
Ljubljana (Slovenia)