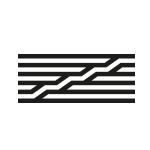 With over 100,000 works, the collections of the Centre Pompidou (musée national d'art moderne – centre de création industrielle) make up one of the world's leading references for art of the 20th and 21st centuries. From the great historical collections to the most recent acquisitions, they cover the visual arts, drawing, photography, new media, experimental film, architecture, design and industrial prospects. Iconic artists are represented (like Henri Matisse, Georges Rouault, Georges Braque, Pablo Picasso, Sonia et Robert Delaunay, Fernand Léger, Vassily Kandinsky, František Kupka, André Breton, Alberto Giacometti and Jean Dubuffet) and the founding movements of modern art (Fauvism, Cubism, Surrealism, Lyric Abstraction and Geometric Abstraction). This extensive and incomparable collection retraces the high points in the development of modernity, shedding light on its complexity, genealogies, exchanges and cross-overs, and the go-betweens who helped to write the history of art in the first half of the 20th century. The contemporary collections devoted to works are regularly increasing due to the generosity of patrons, artists and donors.
The Center Pompidou is expected to contribute to the project with its expertise and assistance and play an advisory role through out collaboration on matters such as curation, art conservation, as well as public art education in order to promote its international outwitch.
Three main Departments will be involved in the APACHE project:
1) Conservation Department;
2) Registar Department;
3) The Collections management Department.
Expertise and infrastructure related to the project
The Centre Pompidou will contribute to the research by testing the different tools developed through the project APACHE, sensors, absorbers, display cases on different types of significant objects of the collection in different contexts: storage areas, display in Museum halls, travels. CP team will monitor the evolution of the climate conditions inside new display cases over a period of time with a focus on humidity and temperature fluctuations, air pollution, release of acidic emissions from wooden frames. Through a permanent dialogue CP will contribute to the development of a decision-making tool and easily accessible solutions for the collection managers and for small museums partners. Tests and validation of those tools will be carried out by the various skills gathered around the management of the museum.
LOCATION
Paris (France)