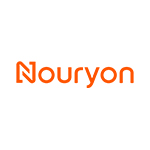 AkzoNobel Specialty Chemicals is a major producer of specialty chemicals and is consistently ranked as one of the leaders in the area of sustainability with operations in more than 80 countries with totally 10,000 people around the world. AkzoNobel Pulp and Performance Chemicals (formerly Eka Chemicals) is a business unit within AkzoNobel Specialty Chemicals and supplies pulp bleaching technologies, paper chemicals, colloidal silica and expandable microspheres. AkzoNobel PPC is the world-leading producer and the global market leader in colloidal silica, which has been part of the company product portfolio for a long time (since 1930's).
The interest of AkzoNobel PPC to support projects related to cultural heritage dates back to the 90's when AkzoNobel PPC developed a concept for protection of porous building materials. Tests were carried out on the Wavel Castle, Krakow in Poland. Still many years later the positive effects of the treatment can be found. A thin silica layer of the porous CaCO3 stone resulted in a corrosion protection (acid rain) due to less permeability (silica gel) and an acid resistance material (SiO2). AkzoNobel has continued the work on cultural heritage using silica nanoparticles in a more recent project, NanoRestArt. This work has been successfully conducted together with Chalmers, and has yielded several products nowadays in tests for strengthening of canvas.
Expertise and infrastructure related to the project
At the Bohus site all the necessary equipment for synthesis, up-scaling, production and characterization of silica nanoparticles and porous silica particles are available. The industrial environment from lab, pilot to full scale production is a suitable basis for product development and innovations. The intention is to continue the fruitful co-operation with Chalmers University at the Department of Chemical and Biological Engineering.
LOCATION
Florence (Sweden)